Mixmag Presents: Destination Dancefloor, A New Book Celebrating Global Dance Music
Mixmag presents Destination Dancefloor, a brand new book celebrating dance music and club culture around the globe, due for release on October 6 via DK. Pre-order it here.
A must-read for all clubbers, past, present, and future, the book gives insight into cities around the world that have influenced dance music and DJ culture in a major way — looking at everywhere from London to Tokyo, Chicago to Berlin, Kampala to São Paulo, Lagos to Chengdu, and beyond.
Throughout the book, Destination Dancefloor explores the clubs, events, local DJs, and record stores that help make each place thrive.
Penned by former Mixmag editor Duncan Dick, Destination Dancefloor seeks out some of the best tips and tricks from industry insiders and long-running dance music veterans through club guides, recommendations and personal expertise.
In total, 50 key global locations are examined, spanning across North, Central and South America, Europe, Africa, the Middle East, Asia and Oceania.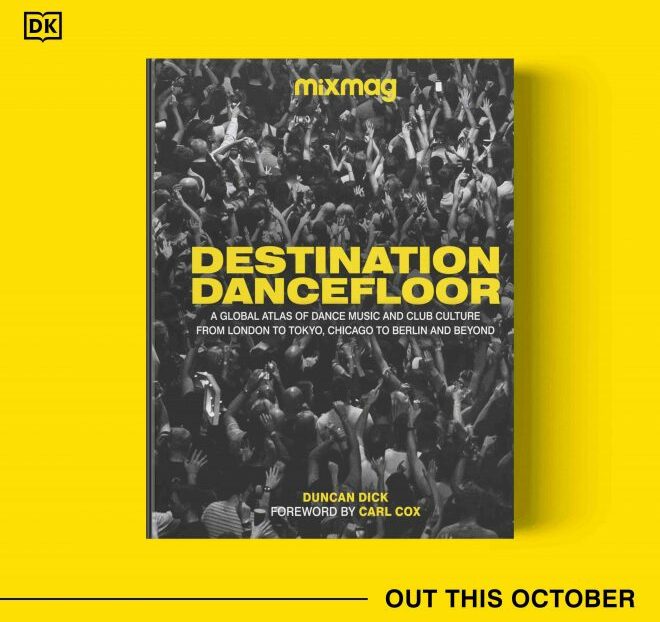 The dance music atlas also features stunning photography and expert recommendations across 240 pages, as well as a special foreword from the legendary Carl Cox.
"Clubs are at the heart of our culture, bringing together people of all backgrounds who share a common desire to be part of something special," Cox says on the opening page of Destination Dancefloor.
"I've spent my working life in clubs all over the world and met wonderful people and built life-long friendships," he writes. "I'm so proud that our little movement grew into such a phenomenal global force."
As one of the foremost names in club culture, Mixmag gives key expertise on the what and where, with a dedicated page to each city's most notable recognitions – such as Berlin's Love Parade, Montreal's Nuits D'Afrique, and Tokyo's famous listening bars.
Gemma Ross is Mixmag's Editorial Assistant, follow her on Twitter