"Imagine Finding Your Next Husband On A Vinyl-Lovers Dating App"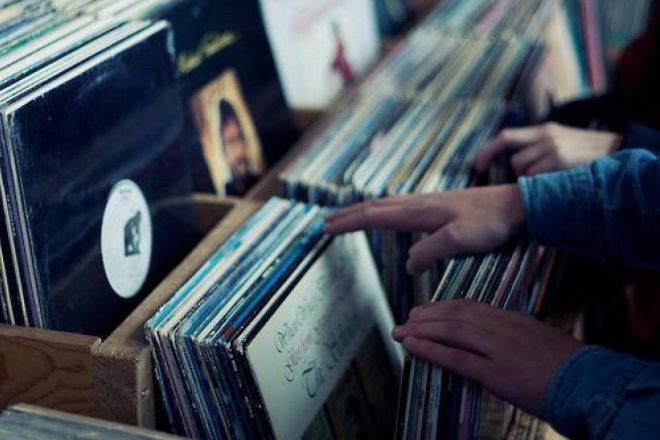 A brand new dating rivalling the likes of Tinder and Bumble, Vinylly, is matching its users through musical compatibility.
Dubbed as a 'first of its kind', and the largest dating app based solely on music compatibility, Vinylly saw more than 18,700 matches alone in 2022, and amassed more than 40,000 profile views.
Connecting people through their taste in music, Vinylly looks into your streaming habits and consumption, and asks questions to each user about their tastes and preferences.
Earlier this week, Vinylly founder Rachel Van Nortwick tweeted some statistics from Vinylly's recent growth, sharing that the app was recently "recognized by Mashable as one of '8 dating apps that are bucking against Tinder's model'."
"I have been working hard on Vinylly, the inclusive dating app focused on music compatibility," Van Nortwick explained. "I thought I'd share what we've been up to because we are shaking up the dancefloor."
Vinylly also allows users to create and share playlists, of which saw more than 21,000 playlists viewed in 2022. Those on the app can also link their Spotify accounts, and chat to other users using music-based openers.
"We launched our own proprietary profile generator, giving all music fans the ability to create a profile in minutes. Users can still sync their Spotify too," added the founder. "Vinylly's mission is backed by science. Connecting through music increases dopamine, oxytocin and lowers cortisol."
In a blog post by Vinylly, cognitive psychologist Dr. Daniel Levitin spoke about the science behind music compatibility, stating that "listening to music changes your brain chemistry". He added: "we know that people use music the way they use drugs."
The post went on to add: "Vinylly's algorithm allows you to match with people who have some similarities in music interests – just enough for you to find something in common, while also growing and expanding your music library."