Fatboy Slim Claims Modern Music Tech "lacks Limitations"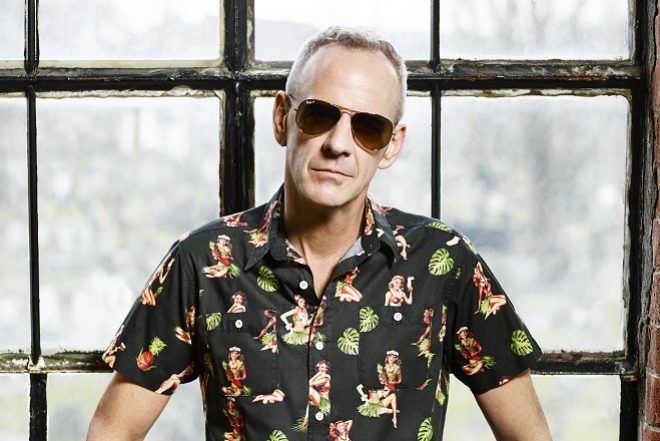 Fatboy Slim has claimed modern music tech has "too many options," blaming a lack of limitations in modern drum machines and synths as "one of the reasons he doesn't make so much music anymore".
Simplicity is apparently key for the legendary DJ and producer, real name Norman Cook, who, in an interview with Synth History, recommended producers rediscover the "good ol" Roland TB-303.
"I think the most inspiring times are when people had very limited equipment and it was what you could squeeze out of that." He said. "[With modern tech] I just sit and go, 'pfft, where do you start?'. I need to start with, you know, 'I've just borrowed a drum machine off a mate, I've got it for the weekend, just get what I can out of it.'"
He continued: "[Because of these limitations,] I would go in to make a record with one drum machine, a couple of synths that I knew really well, and some loops and samples that I had. Those were my parameters," he reflects.
"That is one of the reasons I don't make so much music anymore. Give me a laptop, but it's got every single drum machine, every single synth sound, every single – potentially – sound known to man."
"Everybody needs a 303," he emphasises. "Though people might not know it, what they need is a real 303, not a clone," he said. "You can tell the difference between them… the clones are good, but they're not a 303."
He continued: "I think everyone should have a 303 in their house that you could just run internally with its own little secret setup. You've got a few patterns in it that you wrote one night and then in the morning while you're having your coffee, you just have a little tweak with it, and that would set your day up perfectly."
Fatboy Slim has been celebrating the 20th anniversary of his memorable Big Beach Boutique party in Brighton this year.
On July 13, 2002, the DJ and producer hosted a free party on Brighton beach which saw over 250,000 people gather together.
Known as the "biggest event the UK has ever seen" Fatboy Slim has released a box set titled Right Here, Right Then which includes multiple recordings from the original set, a brand new DJ mix, a DVD of the original concert, a 48-page,12" book with exclusive photos and a foreword penned by Cook, along with much more.
Becky Buckle is Mixmag's Video and Editorial Assistant, follow her on Twitter