Amapiano: What is it all about?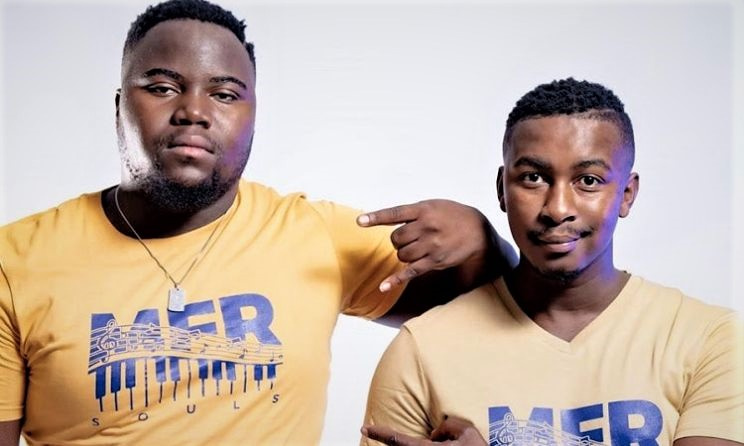 Amapiano's demeanour is paradoxical: it's soulful and innocent yet carnal with bright melodies and occasional raw and repetitive hooks, which deeply resonate in the Johannesburg and Pretoria townships where it was first popularised by bedroom producers.

Initially dismissed as inferior, the township groove is now the biggest music genre in South Africa in terms of consumption, and its success is rooted online and on radio. It has become a persistent grassroots music movement. Spontaneous movements championed by ordinary people are always intriguing, not only because of the content but also the self-awareness and lasting footprint they create for societies. Although identifying with the genre could seem conformist, the value lies in artistic, individual and collective freedoms – at least for Africans. More importantly, understanding its evolution and why amapiano has become so popular, locally and internationally, could provide a blueprint for embracing it while simultaneously charting its path going forward.
The genre inherits its name from the Zulu word for 'the pianos', but its musical lineage is multifaceted with a heavy influence from kwaito while fusing its barrelling basslines with local '90s deep house, traditional percussion and jazz-inflicted piano/synth lines. More precisely, the unconventional songs often omit the kick drum at a tempo of about 115 bpm, creating a less aggressive and more languid sonic atmosphere. It is in these unorthodox compositions that the power of the sound exists. It's also worth noting that the relatively new sound has already evolved into more distinct subgenres, namely dust/street, private school and techno amapiano.
Since the experimental sound began emerging in 2012, the popular narrative suggested that its precise place and time of birth were unknown – unfairly placing its roots in various townships due to the music's coincidental emergence, with Alexandra, Soweto and Katlehong being the strongholds in Johannesburg, and Atteridgeville, Mamelodi and Soshanguve among the townships moving the needle in Pretoria. However, some early adopters of the sound point to DJ and producer duo MFR Souls as its originators and coiners.
Among the early adopters was DJ Stokie who popularised the sound in Soweto. "I heard this unique sound from these other DJs called MFR Souls from the East Rand and I loved it," he told News24. MFR Souls, who hail from Katlehong, began experimenting with different elements, mixing kwaito and the productions of veteran deep house DJs Clock and Bekzin Terris. The two, along with JazziDisciples from Alexandra and Kabza De Small in Pretoria, were known for playing what was then called iNumba, but MFR Souls changed the name when the keys became a prominent part of their compositions. And so the genre was coined.
Meanwhile, despite claims to ownership from Pretoria, the DNA that underscores its popular bacardi sound is quite dissimilar to that of amapiano, the latter being a derivative of kwaito, which itself was initially inspired by Afro-soul, hip hop and '90s house. Barcadi stems from gqom, isigubhu and Shangaan electro music. Nonetheless, Kabza De Small's manager, David Ngoma, gives a sufficient response in SHAYA!(link is external) – an amapiano documentary that acknowledges the momentous contributions to the genre. "It belongs to the townships of South Africa," he says. 
Much like its homegrown predecessors kwaito and gqom, amapiano reflects the township musical mood. Its diverse references to '90s house, jazz and church music creates a sound that is sometimes nostalgic and interspersed with cultural elements that many resonate with. This has also enabled it to break away from the traditional trajectory of pop consumption, which depends largely on the media. Before it hit commercial radio stations, the ground-up music phenomenon was brewed in the streets, heard in local taverns and shared on WhatsApp communities.
Also instrumental to its development was the late DJ Papers 707, who became popular for dancing with a bottle or glass of Hennessy as a prop. Footage of him, along with the chant "dance like Papers", quickly went viral, further provoking interest across the country. But its tipping point came when YFM radio DJ and urban culture specialist Da Kruk opened doors for many hopeful amapiano artists by dedicating an hour of his radio show to their tracks. This translated to more bookings and gigs. "Amapiano is one of the only genres where a guy that is big on YouTube, WhatsApp and Datafilehost mixtapes is actually getting shows and gigging. You haven't seen that a lot in hip hop or Afro-house. There's always a business person that is trying to dictate where the artist should go and dictating how much money the artist should make," Da Kruk said.
The early amapiano compositions and mixes were experimental and represented a spirit of freedom, devoid of any specific style but drawing influence from many. And the absence of gatekeepers would seed organic growth across cultural lines.
The frequency of amapiano posts on social media confirms the genre's massive popularity. In September, the hashtag #amapiano reached more than 100 million views on TikTok, with new and established musicians sharing their music with the global community. Kabza De Small and DJ Maphorisa led the pack, amassing over 13 million views for their hit 'Phoyisa'. The genre also commands a strong presence on music streaming platforms. Last year, Kabza De Small was the most streamed local artist on Spotify SA followed by DJ Maphorisa. Deezer recently reported that its amapiano playlist is the most streamed thus far in 2020. This widespread growth has spawned more music production with idiosyncratic compositions. 
A number of prominent strands are now distinguishable within the genre. Dust or street amapiano is a rawer version with heavy basslines, while private school amapiano is more soulful in character and typically heavily vocalised. The amapiano sound that emerged from Pretoria is distinct and upbeat, and a newer experimental techno type, which incorporates the kick in its compositions, is picking up steam.
As the sound developed, amapiano became more than just music; it was an expression and validation of a way of life, with its own unique dress, talk and dance. The male-dominated genre also birthed a number of figures synonymous with the domain, such as dancer and MC Kamo Mphela, whose social media popularity catapulted her to instant fame. Others include Zimbabwean-born singer Sha Sha, who is affectionately known as the 'Queen of Amapiano', as well as MCs and social media influencers Mbali Sibeko and Nadeem 'Dimpi Dimpopo' Poen, widely regarded as the unofficial ambassadors of the genre.
The sound also lends itself to other unexpected genres, with many collaborations with local hip hop, house and R&B artists including Cassper Nyovest, Focalistic, Samthing Soweto, Busiswa and Mi Casa. This cross-pollination went beyond South Africa's borders, too, and has seen various features with Afrobeats heavyweights Burna Boy, Tiwa Savage and Wizkid. The genre's popularity is increasingly gaining traction beyond the continent in places such as Canada, Spain, Belgium, the UK and UAE. All this is suggestive of amapiano's massive appeal.
Despite the genre's international appeal, amapiano hasn't been able to escape criticism altogether, with some dismissing its unusual arrangements, off-key note choice, and use of stock samples and beats. Last year, US-based German producer DJ Lars Behrenroth was blasted on social media after sharing his opinion of the sound: "Finally checked it out for the first time and all I can say is Amapiano and Godf#$! of Deep House = same WhatsApp group… what a snooze fest. Eeeekkk."
Whether Behrenroth is right or wrong, music is contextual and requires a deep understanding of what it represents. In the same way that those who aren't inclined to the '80s thrash metal sound could argue that it's all a cacophony where rebellion expulses real musicianship, there is bound to be a group that might not take into account the contextual details of amapiano. By the way, those who think thrash metal is just noise bereft of talent couldn't be farther from the truth. A little research of the prevailing ideas and way of life of the disgruntled youth of the 1980s, and the chops involved to create a cohesive sound at a 100 miles an hour based on classical standards, would go a long way in cultivating one's ear and understanding of that particular cultural phenomenon. If anything, criticism from abroad is evidence and validation of amapiano's growing impact. 
Amapiano has a strong cultural aesthetic, and its evolution, persistence and mass appeal are signs of its potential staying power. And its most compelling argument for achieving constant success is that it's the people's music.