SXSW Feels The Heat, But From Artists And Not The Texas Weather
4 July 2023
2023-07-07 16:18
SXSW Feels The Heat, But From Artists And Not The Texas Weather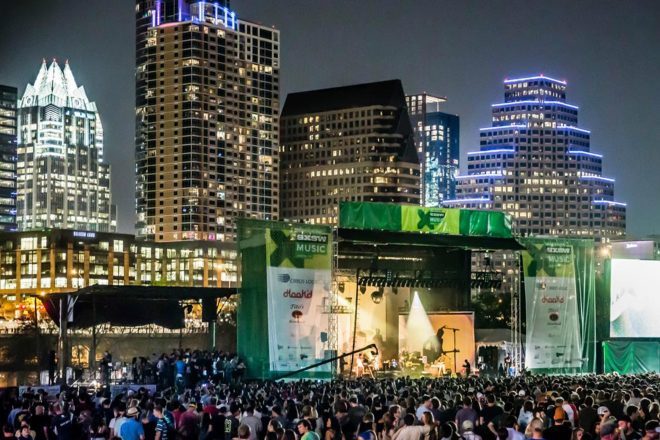 SXSW Feels The Heat, But From Artists And Not The Texas Weather
South by Southwest, aka SXSW, has "quietly" increased wages for artists following intervention from performing musicians and Austin's city council.
The Texas-based festival faced criticism for its low rates of pay for those who perform, as well as the inclusion of "application fees" – essentially asking artists to pay to play.
Earlier in February, more than 120 musicians signed an open letter to SXSW in conjunction with the Union Of Musicians And Allied Workers (UMAW) calling for a change.
The letter asked for better pay for artists, the scrapping of application fees, and a wristband to enter the festival, which takes place each March in Austin, Texas.
As it stands, solo artists are reportedly paid just $100 to perform at the event, while bands are paid $250. Application fee costs are also said to have jumped up in price recently.
On Monday, June 25, the Parks and Recreation board passed a resolution asking the city council to negotiate better pay and waive "any future fees at Vic Mathias Shores" or any other facilities.
According to 
Pitchfork,
the resolution asked that "any contract negotiation between the City, PARD, and SXSW include a provision requiring fair pay for domestic artists performing at City of Austin parks, park facilities, and city-owned property."
Texas Public Radio announced on June 27, that wages have been "quietly" increased for 2024. Applications to next year's event now show a bump in pay to $350 for bands and $150 for solo artists.
SXSW reportedly said they made the changes to pay rates in June but didn't make a "formal announcement". The open letter penned in February asked for pay rates of at least $750.