France Is Lit! But, Their Music Festivals Won't Be Sadly
4 July 2023
2023-07-07 16:21
France Is Lit! But, Their Music Festivals Won't Be Sadly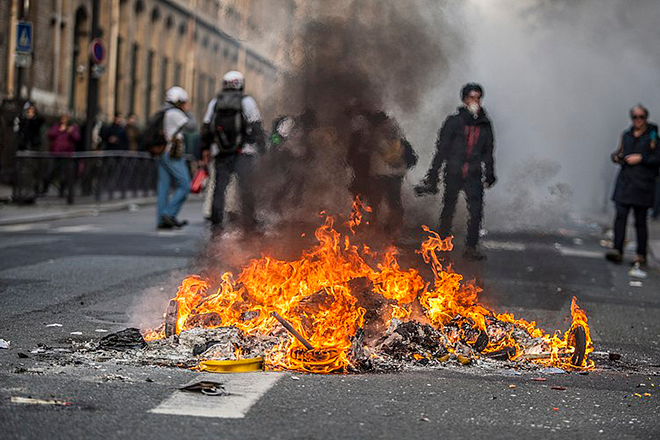 France Is Lit! But, Their Music Festivals Won't Be Sadly
Music festivals and events in France have been forced to cancel due to the ongoing unrest throughout the country.
Since the death of the teen, named only as Nahel M, people have been protesting against police violence, spreading from Nanterre to other Parisian suburbs as well as cities such as Toulouse, Dijon and Lille.
With curfews, fires and more than 3,000 arrests, many events have been forced to cancel.
The Madame Loyale festival which was set to run on July 1 in Paris yet was cancelled, announcing it was "impossible" to go ahead following a ceasefire implemented by the Villeneuve-la-Garenne town hall and public transport being inaccessible.
The festival is planning to reschedule the event, which Mind Against, Âme, Trikk and more were set to play.
Two-day event The Beat and Beer Festival in Montrouge – just outside of Paris – was to see performances from Celyon, René Danger and Futuro, but has been cancelled as the City of Malakoff has taken the decision to cancel all events which were planned to run on the weekend.
The Beat and Beer Festival include in its statement: "We are profoundly shocked by the circumstances of Nahel's death and in general by the dark political climate. Our thoughts are with the relatives of the victims of police violence."
According to Resident Advisor, Parisian parties Feel Free Records' Silence Ça Rave, 100Canap's Insomnia night and the final day of the 11th Fnac Live festival were also cancelled over the weekend.
Nostromo Festival has also cancelled its four-day event, which was due to take place in north-central France this weekend.
Announcing the news via Instagram, it claimed: "The decision was made unilaterally, without any possible dialogue and out of all proportion, banning the festival altogether instead of opening the discussion."
It is unclear exactly why Nostromo will not go ahead this weekend but its believed it is due to the ongoing riots.