Apple Maps And Apple Music Are Making Shows Easier To Find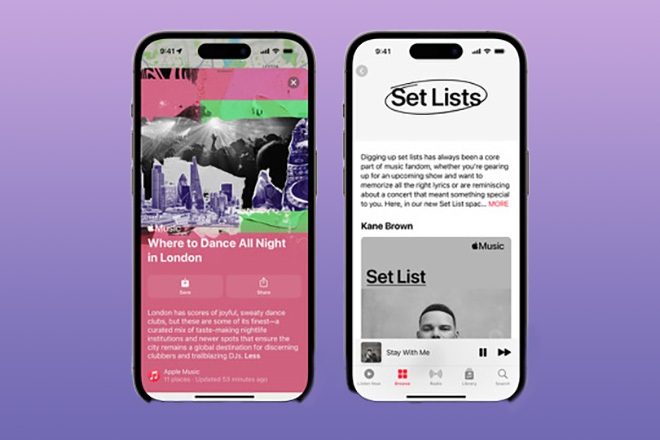 Apple has announced the launch of a new feature in its Apple Maps and Apple Music applications allowing users to find concerts in a select number of locations across the world.
10 cities feature across the world on 'Apple Music Guides', including Chicago, Los Angeles, London, Paris, New York City, Berlin, Tokyo, Melbourne, Detroit, and Mexico City.
Apple also launched a second new feature, Set Lists, giving a space for major tours around the world allowing fans to listen back to set lists from concerts and read about each track.
For the first time, Apple will also allow fans to browse artists' upcoming shows in their area by launching Shazam's concert discovery module.
Over the years, Apple Music has released a range of new features across its applications, including a karaoke feature, spatial audio DJ mixes, and new technology allowing artists to monetise mixes.