Maybe Stay Home If You Can't Afford A Festival. This Company Thinks Otherwise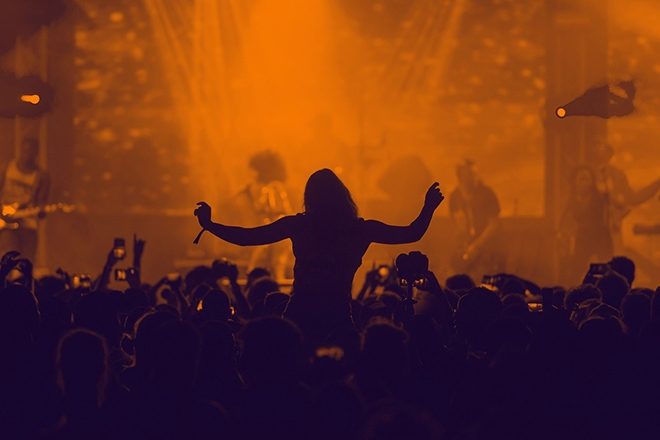 The campaign, called First Festival, wants to support those who have not been able to attend music festivals upon turning 18 due to the pandemic-enforced lockdown and the ensuing cost of living crisis, which has caused both a surge in ticket prices and reduction in disposable incomes.
If you fall into this category, you can register via firstfestival.co.uk, verify your age and select the festivals you would like to attend. As the crowdfunding picks up pace, tickets to the festivals will be released where eligible people can buy tickets for just £18 (including booking fee).
"The realisation of just how many people missed their first festivals because of Covid kicked off our initial conversations. We talk often about our favourite festival memories, and the rite of passage that many of us enjoyed going to our first festivals when we were young." writes the AIF.
Taking inspiration from neighbouring European nations Italy, Germany, France and Spain, where people turning 18 are given vouchers from the government ranging in value from 200 to 500 euros (roughly £173 – £434) to spend on cultural events. This crowdfunding scheme hopes to encourage the establishing of something similar in the UK.
In explaining the rationale behind the concept, the AIF says the scheme has been "built on the belief that, upon turning eighteen, everyone should be able to access the pivotal cultural moment that festivals provide. But, in recent years, many have not had that opportunity. The COVID-19 pandemic saw most people who were turning eighteen at the time miss out on their first festival experience due to lockdown".
Under the scheme, young people can currently choose between 27 popular UK festivals, including Kendal Calling and NASS Festival, to spend their subsidised voucher on.
The increase in supply chain costs and consequently ticket prices for both independent and larger festivals has meant that many young people are having to forfeit pricey tickets in favour of essentials.
Just over a third (36%)of young people confess that they are more lonely as they have had to give up aspects of their social life to cope with rapidly rising costs.
Where summer festivals used to be a rite of passage for wide-eyed 18-to-25 year old Britons, the post- pandemic era has seen the festival sector subject to a 90% drop in revenues. As a result, festival organisations have been forced to increase prices to cope with rising overhead costs. Long standing industry giant Glastonbury saw a stark increase in ticket prices, which rose from £265 in 2022 to £335 in 2023.
Organiser of 1100 Above Festival, Michael Lain, attributes this to the fact that, "Specifically for independent festivals, they're very much a passion project." Meaning more often than not, they aren't "really there to make a lot of money", he tells he tells BBC News..
Despite this, he maintains, "We have people, of course, to feed at home and so forth. So it's an absolute necessity that the prices do go up, of course, just as little as we can possibly do."
The First Festival scheme aims to target three key groups:
Firstly those facing "particular barriers to accessing arts and culture", where the scheme aims to work closely with local charities devoted to providing access to nearby festivals as well as arts and culture events in their area.

Secondly, 18-year-olds who were denied the "pivotal cultural experience of going to a festival" due to the COVID-19 pandemic.
Finally, those who are unable to afford festivals due to the current cost of living crisis, who the scheme promises to assist not only through individual applications, but also through passing raised donations to relevant charities so they can help identify those affected.