The three-day event takes place next month across three cities
4 July 2023
2023-07-07 16:26
The three-day event takes place next month across three cities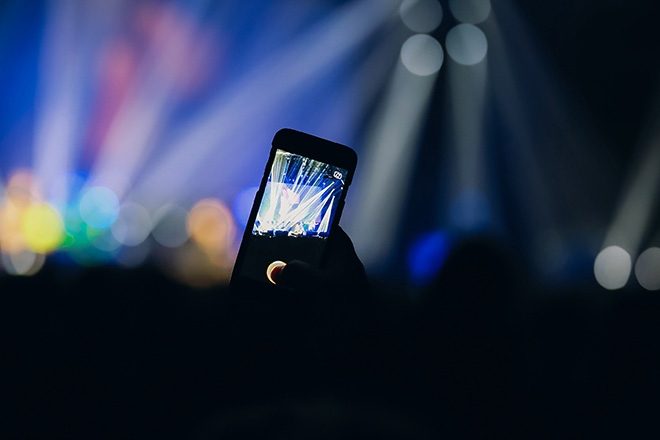 The three-day event takes place next month across three cities
A brand new three-day event headed up by US producer Lane 8, This Never Happened, is urging attendees to ditch phones on the dancefloor.
This Never Happened's Australia debut takes place next month from July 14 – 16 across three locations: Melbourne, Sydney, and Brisbane.
The melodic house label will provide attendees with stickers to cover up both phone cameras on entry, preventing punters from taking photos and videos inside the event.
Fans are said to be warned in advance of the phone ban, which is a regular fixture at every This Never Happened event.
The three-day event, which is also co-organised by Untitled Group, is due to be headlined by Le Youth, Paris, and Sultan + Shepard, some of "the biggest label names" on the This Never Happened roster.
Speaking to ABC News Australia, event promoter Pia Del Mastro explained: "Live music was still amazing long before we were recording it to share online."
"It's taking labels and artists like this to take us back a decade and make us realise that this is how we used to do it," she added. "The [fans] get it and they love it."
"Everybody is so used to seeing footage on Instagram where there are a million people standing in front of them and they are all doing the same thing. It actually looks a bit whack."
The phone-free policy has been a regular part of Lane 8's events for years and was implemented after the first This Never Happened show in San Francisco in 2016.
"This event is a phone and photo-free environment," reads Untitled Group's website. "Experience The Moment, Don't Record It, This Never Happened."